Semi-detached - Purchase - Kernen
...unter der Y-Burg! DHH mit Garten und Garage.
Property type
Semi-detached
Type of commercialization
Purchase
Number of separate toilets
2
Number of floors (in the property)
2
Heating
Furnace heating, Central heating
Beschreibung:
Wir verkaufen hier eine Doppelhaushälfte aus dem Baujahr 1967, auf einem 358 m² Grundstück mit Garten und Garage. Das Einfamilienhaus wurde im Jahr 1990 renoviert. Beheizt wird das Gebäude mit einer Ölkachelofenheizung- /Zentralheizung. Der Brenner wurde im Jahr 2018 getauscht.
-5,5 Zimmer,
-ca. 24,25 m² Nutzfläche im DG ist zum Wohnraum ausgebaut,
-Buche-Holztreppe auf Stahlwangenkonstruktion,
-Tageslichtbad mit WC, Wanne und Waschbecken,
-2 sep. WC`s
-Strom 3-adrig, Zähler neu,
-UG: Heizraum, Waschraum, Abstellraum und Treppenaufgang in den Garten
-EG: 1,5 Zimmer mit Diele, Küche, Essen/Wohnen, Gäste-WC und Terrasse
-OG: 3 Zimmer, Bad, 1 x Balkon
-DG: 2 Zimmer, WC,

Sehr gepflegte Immobilie
Lagebeschreibung:
Die Immobilie befindet sich unterhalb der Y-Burg in Stetten, in einem gepflegten Wohngebiet mit Anliegerstraße, direkt am Haldenbach gelegen.
Einkaufsmöglichkeiten, Kindergarten, Grundschule, weiterführende Privatschule, Restaurants und Busverbindung in unmittelbarer Nähe.
Energieausweis:
Baujahr (Haus):

1967

Final energy demand:

270,89 kWh/(m²*a)

Energy pass (for Buildings):

According to construction

Energy Certificate:

H

Energy pass valid until:

27.10.2031

Main fuel type:

Oil

Heating:

Furnace heating, Central heating

Baujahr (Haus) Energieausweis:

1989
Ausstattungsbeschreibung:
-Massivbauweise
-Dacheindeckung mit Betonziegel
-Fußbodenbelag mit Fliesen, Parkett und Teppich
-Wände verputzt und tapeziert
-Innentüren und Zargen in Eichefurnier
-Kunststofffenster mit Rolläden
-Stahlwangentreppe mit Buchentritte
-Internet/Unitimedia
-Zufahrt zur Garage und Zugang zum Garten (Geh- u. Fahrrechte)
-Schöner Garten mit Wiese, Strauch- und Baumbestand
Sonstige Angaben:
Mängelfreie Bescheinigung/Schornsteinfegerleistungen 2021
Engergieausweis: BA, 270,89 kWh/(m² * a) ÖL, B `89, H
Öl-Kachelofen IHS 2000, (umweltfreundlicher Verdampfungsschalen-Brenner) mit 9 kW und automatischer Zündung. SCHRAG-Ölbrenner neu 2018
Kunststofffenster neu in 2003

Grundsteuer € 230,26 p.a.
Gebäudeversicherung € 500,36 p.a.

Allgemeine Information: Alle im Exposé enthaltenen Angaben beruhen auf Aussagen des/der Eigentümers/Eigentümerin. Unsere Angebote sind freibleibend und in diesem Falle nur für Sie bestimmt. Eine Weitergabe an Dritte bedarf unserer Zustimmung. Der Empfänger kann sich nur darauf berufen, von einem Angebot bereits vorher Kenntnis gehabt zu haben, wenn er dies unverzüglich mitteilt. Wenn der Empfänger unseres Angebotes unsere Dienstleistungen in Anspruch nimmt, ist er der Firma Mergenthaler Immobilien AG gegenüber provisionspflichtig. Die Käuferprovision beträgt 3,57% vom Verkaufspreis inklusive 19% gesetzlicher MwSt. Irrtümer vorbehalten. Jeder RE/MAX Lizenz- und Franchisenehmer ist ein rechtlich eigenständiges Unternehmen. Die Objektdaten wurden mit der erforderlichen Sorgfalt eingeholt und beruhen auf Angaben des Auftraggebers, für die wir keine Gewähr übernehmen.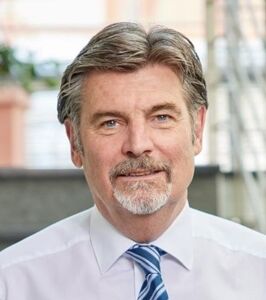 Gunther Weber
Mergenthaler Immobilien AG
+49 7151 96658-0
Sie wollen mehr erfahren?
Wenn Sie uns eine Nachricht über das Kontaktformular senden, melden wir uns schnellstmöglich bei Ihnen: