Estate - Purchase - Remshalden
520 m² großes Gartengrundstück mit Obstbäumen.
Property class
Agriculture and forestry
Type of commercialization
Purchase
Beschreibung:
Schönes Gartengrundstück mit 520 m² Bodenfläche in Hanglage, mit Erdaufschüttung für die Erstellung eins Gartenhauses, bzw. einer Geschirrhütte.

-genehmigt ist eine Hütte mit Bruttorauminhalt von 20 m³.
-die naturschutzrechtliche Vorschriften sind zu beachten.

-Zufahrt auf befestigten Wegen.
Lagebeschreibung:
Bezeichnung: Freie Landschaft/Außenbereich.
Das Grundstück befindet sich in einem Gewann in Remshalden Geradstetten.
Ausstattungsbeschreibung:
Auf dem Grundstück befinden sich Quitten,- Apfel,- und Kirschbäume.
Sonstige Angaben:
Alle im Exposé enthaltenen Angaben beruhen auf Aussagen des/der Eigentümers/Eigentümerin. Unsere Angebote sind freibleibend und in diesem Falle nur für Sie bestimmt. Eine Weitergabe an Dritte bedarf unserer Zustimmung. Der Empfänger kann sich nur darauf berufen, von einem Angebot bereits vorher Kenntnis gehabt zu haben, wenn er dies unverzüglich mitteilt. Wenn der Empfänger unseres Angebotes unsere Dienstleistungen in Anspruch nimmt, ist er der Firma Mergenthaler Immobilien AG gegenüber provisionspflichtig. Die Käuferprovision beträgt € 3000,- zzgl. 19% gesetzlicher MwSt. Irrtümer vorbehalten. Jeder RE/MAX Lizenz- und Franchisenehmer ist ein rechtlich eigenständiges Unternehmen. Die Objektdaten wurden mit der erforderlichen Sorgfalt eingeholt und beruhen auf Angaben des Auftraggebers, für die wir keine Gewähr übernehmen.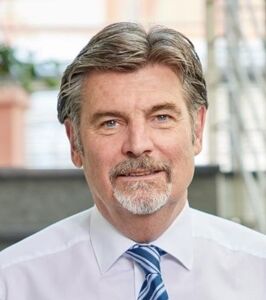 Gunther Weber
Mergenthaler Immobilien AG
+49 7151 96658-0
Sie wollen mehr erfahren?
Wenn Sie uns eine Nachricht über das Kontaktformular senden, melden wir uns schnellstmöglich bei Ihnen: