Apartment - Purchase - Weinstadt
4,5 Zimmer-Wohnung mit Fernsicht
Number of separate toilets
1
Beschreibung:
Im 8. OG einer gepflegten Wohnanlage aus dem Baujahr 1974 befindet sich diese renovierte, ca. 104,20 m² große 4,5- Zimmerwohnung mit Aufzug und Hausmeisterservice. Zur Wohnung gehören ein Abstellraum und ein Tiefgaragenstellplatz. Neben dem großzügigen Grundriss der Wohnung genießen Sie auch einen wunderbaren Fernblick.
Lagebeschreibung:
In schöner Ortsrandlage und fantastischem Ausblick wohnen Sie in Endersbach, einem Teilort der Stadt Weinstadt. In diesem Weinort haben Sie auf kurzen Wegen die Anbindung auf die Bundesstraßen B29 und B 14, sowie der S-Bahnlinie Stuttgart-Schorndorf. Auch Schulen, Sportanlagen, KITA und Einkaufsmöglichkeiten für Dinge des täglichen Bedarfs sind in wenigen Minuten erreichbar und runden die gute Infrastruktur ab.
Energieausweis:
0
25
50
75
100
125
150
175
200
225
Baujahr (Haus):

1974

Final consumption of energy:

105 kWh/(m²*a)

Energy Performance Certificate (for Buildings):

according to consumption

Energy Certificate:

D

Energy pass valid until:

05.04.2028

Main fuel type:

district heating

Heating:

Central heating

Baujahr (Haus) Energieausweis:

1987
Ausstattungsbeschreibung:
-die Wohnung ist renoviert
-gute Ausstattung
-Laminatboden im gesamten Wohnbereich
-ALU-/Holzfenster, isolierverglast
-sehr helle Räume mit Essbereich, 1 x Südbalkon/Loggia und Fernsicht,
-Flur, Küche und 1 x Ostbalkon/Loggia, 2 x Abstellraum, 2 x Kinderzimmer, -Wohnbereich, Bad und separates WC
-Aufzug vom UG/Keller und Garagen direkt zur Wohnung.
-Zentralheizung mit Warmwasserbereitung
-Türen in Holzfurnier
-Wände und Decken in weiß
-inliegendes geräumiges Badezimmer an Wand und Boden gefliest, mit
Badewanne, Duschtasse, Waschtisch,
-separates WC, mit separater Waschbeckennische
-EBK mit E-Geräten,
-TV-Anschluss/unitimedia
-Kellerraum-
-Trockenraum u. Fahrradraum
-Hausmeisterservice
-Schließanlage
Sonstige Angaben:
-Hausgeld: € 298,-
-inkl. Rücklagenbildung € 113,-

-Die Wohnung ist aktuell vermietet und wird in Absprache frei!
-Kündigungsfrist 9 Monate
-Kaltmiete aktuell € 745,- p.m. inkl. Garage + NK € 150,-

Allgemeine Information: Alle im Exposé enthaltenen Angaben beruhen auf Aussagen des/der Eigentümers/Eigentümerin. Unsere Angebote sind freibleibend und in diesem Falle nur für Sie bestimmt. Eine Weitergabe an Dritte bedarf unserer Zustimmung. Der Empfänger kann sich nur darauf berufen, von einem Angebot bereits vorher Kenntnis gehabt zu haben, wenn er dies unverzüglich mitteilt. Wenn der Empfänger unseres Angebotes unsere Dienstleistungen in Anspruch nimmt, ist er der Firma Mergenthaler Immobilien AG gegenüber provisionspflichtig. Die Käuferprovision beträgt 3,57% vom Verkaufspreis inklusive 19% gesetzlicher MwSt. Irrtümer vorbehalten. Jeder RE/MAX Lizenz- und Franchisenehmer ist ein rechtlich eigenständiges Unternehmen. Die Objektdaten wurden mit der erforderlichen Sorgfalt eingeholt und beruhen auf Angaben des Auftraggebers, für die wir keine Gewähr übernehmen.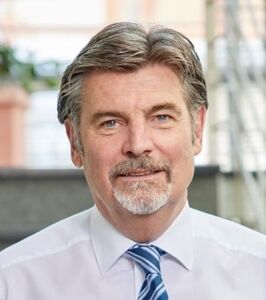 Gunther Weber
Mergenthaler Immobilien AG
+49 7151 96658-0
Sie wollen mehr erfahren?
Wenn Sie uns eine Nachricht über das Kontaktformular senden, melden wir uns schnellstmöglich bei Ihnen: